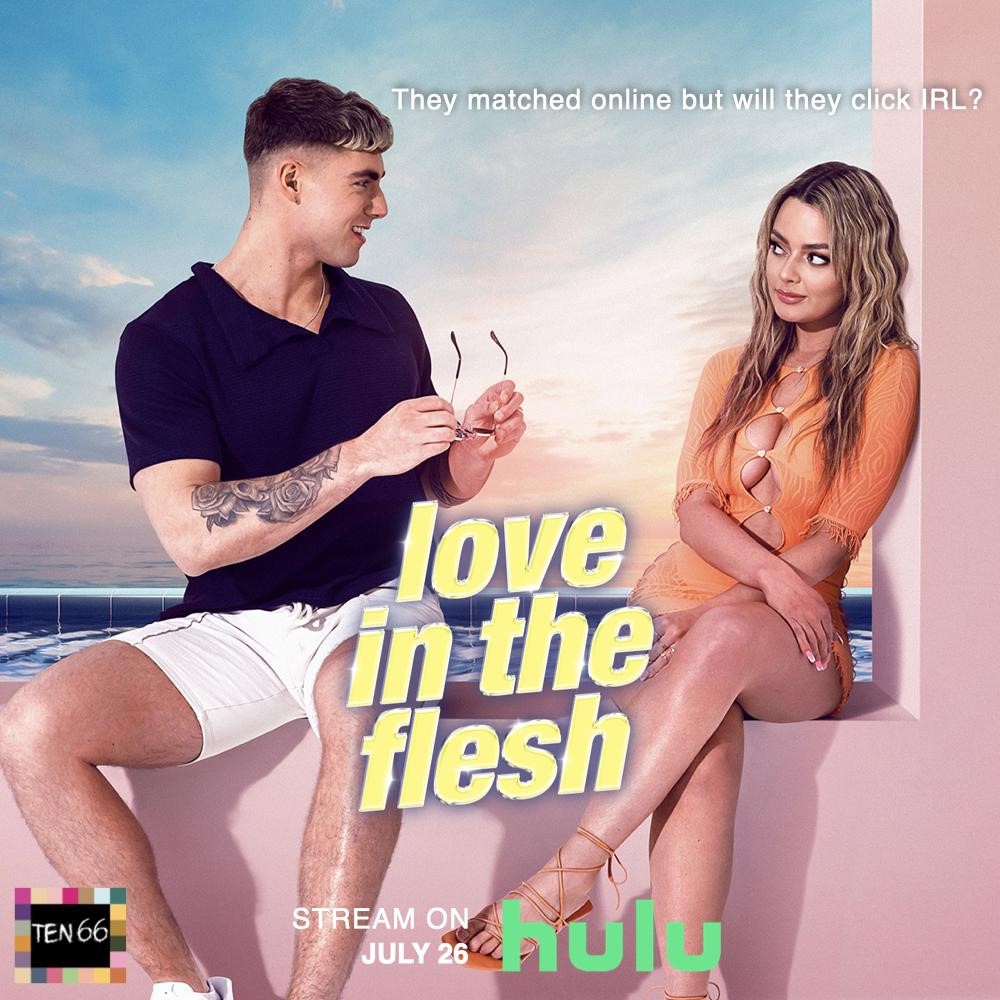 US streaming giant Hulu has acquired our reality dating show Love In The Flesh (8 x 45'), becoming its exclusive stateside home! We couldn't be happier with the news and, with the series premiering on 26th July 2022, we can't wait to hear the feedback from its newfound US audience.
'Love In The Flesh', which originally aired on BBC Three in the UK, focuses on five real-life potential couples who have already formed relationships via dating apps and social media but who have never met each other in the real world. These online daters are whisked away from the pressures of daily life and their screens to a beautiful Greek beach house where they can explore whether their online relationships can turn into love in the flesh.
The Disney-owned streaming service joins a growing list of international broadcasters and platforms to air the show, which include Discovery (New Zealand), NRK (Norway), DR (Denmark) MTV3 (Finland), TV4 (Sweden) and SIC (Portugal).
The series, presented by Zara McDermott, launched on BBC Three in March 2022 and distribution is handled by Passion Distribution.